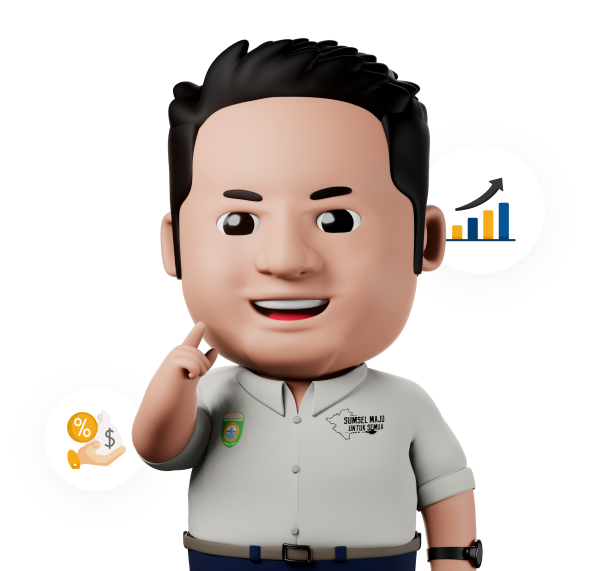 Mari taat membayar pajak dan retribusi sebagai bagian dari pendapatan daerah. Taat merujuk pada tindakan patuh kepada peraturan untuk mendukung visi misi Sumatera Selatan yaitu Sumsel Maju untuk Semua.
Sambutan Kepala Badan, H.Achmad Rizwan SSTP, MM
Selamat datang di website Badan Pendapatan Daerah Provinsi Sumatera Selatan. Pengembangan jejaring sosial dari tahun ke tahun mengalami peningkatan dari sisi pengguna aktifnya.Website adalah salah satu media yang paling sering diakses dan digunakan dalam mencapai berbagai informasi sekaligus sarana komunikasi. Website ini dimaksudkan sebagai wadah penyampaian informasi serta sarana publikasi mengenai Bapenda Sumsel, penyampaian aspirasi, dan pengaduan secara digital. Melalui website ini diharapkan dapat memberikan kemudahan bagi masyarakat Sumsel dan dapat mengenal lebih dekat Bapenda Sumsel.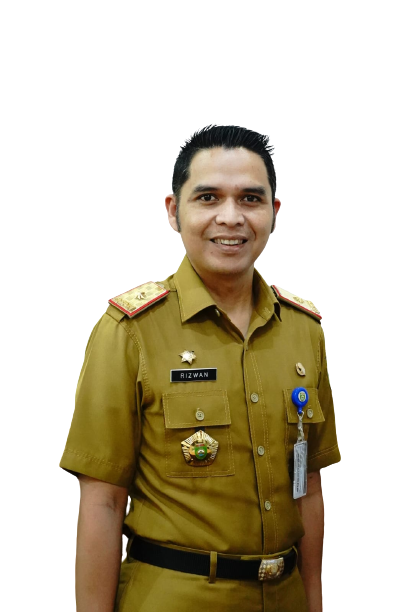 Piagam Penghargaan Penyelenggaraan Pelayanan Publik Katagori 'Sangat Baik' Tahun 2020

Certifity The Quality Management System of Badan Pendapatan Daerah Provinsi Sumatera Selatan UPTB Pengelolaan Pendapatan Daerah

Penghargaan Role Model Penyelenggara Pelayanan Publik Katagori 'Baik' Tahun 2019

Penghargaan dan Apresiasi atas Layanan Pelayanan Pajak Kendaraan Roda 2 dan Roda 4
Info Pajak Kendaraan Anda?
E-Samsat Sumsel merupakan salah satu inovasi dari Tim Pembina Samsat Sumatera selatan dalam memberikan pelayanan pembayaran pajak kendaraan bermotor dan pengesahan STNK dengan cara…
Eksplore »
Dalam rangka memudahkan masyarakat melakukan kewajiban pembayaran pajak kendaraan bermotor. Badan Pendapatan Daerah (BAPENDA) Provinsi Sumsel menyediakan layanan Samsat Corner Mall bagi masyarakat…
Eksplore »
Pada tanggal 5 April 2017 Pemerintah Provinsi Sumatera Selatan melalui Badan Pendapatan Daerah (BAPENDA) telah melakukan Launching Samsat Keliling, Sarnsat Corner MALL, Samsat Comer/ Payrnent Point…
Eksplore »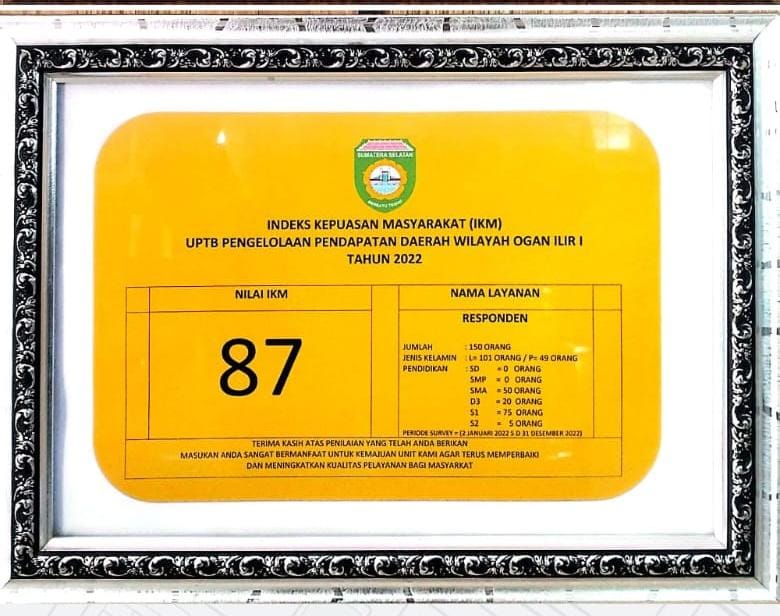 Berita
Berita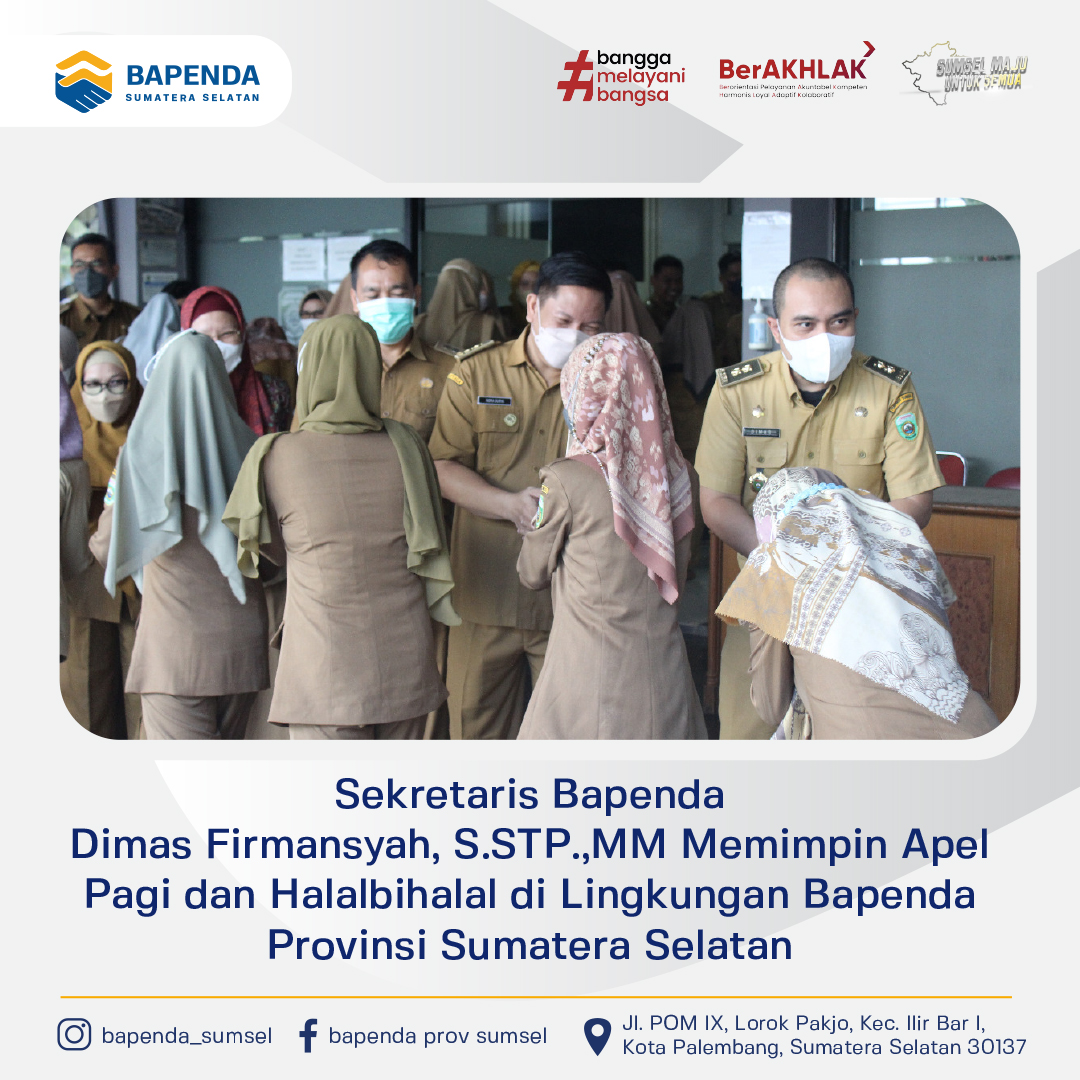 Berita
Sekretaris Bapenda Dimas Firmansyah, S.STP.,MM memimpin apel pagi dan Halal Bi Halal di lingkungan Bapenda Provinsi Sumatera Selatan, Senin (09/05)
Momentum ini dimanfaatkan untuk maaf memaafkan usai menunaikan ibadah puasa Ramadhan dan Hari Raya Idul Fitri 1443 dan mempererat tali silaturahmi sesama pegawai di lingkungan Bapenda Provinsi Sumsel.
Hadir Para Kabid, Para Kasubbid, seluruh Pegawai di Bapenda Provinsi Sumatera Selatan
Read More »